FAQ REGARDING THE STORY OF BRUSHY BILL ROBERTS
WHO WAS BRUSHY BILL ROBERTS?
To many in the small town of Hico, TX, Brushy Bill Roberts was simply a local frontier character.  By the time he came to Hico, Brushy Bill was more than seventy years old.  He spent most of his time chatting up the locals downtown and telling stories of his life on the frontier.  From time to time, he would share with some that he "had a secret", but he never revealed to anyone that he was the notorious outlaw Billy the Kid until he was discovered by researcher William V. Morrison in 1949.
WAS BRUSHY BILL ROBERTS REALLY BILLY THE KID?
Opinions vary on whether Brushy Bill Roberts was Billy the Kid.  On the one hand, he sure did know quite a bit about the life of "the Kid", including many things that historians of his time did not know and that were only proven to be true many years later.  Further, William V. Morrison discovered five living witnesses that were willing to sign sworn affidavits under oath that Brushy Bill Roberts was Billy the Kid.  The problem until recently has been the difficulty in proving many of Brushy Bill's claims.  Now with modern photographic comparison software and more access to primary source documents than ever before, many people are beginning to believe that Brushy Bill Roberts truly was the Billy the Kid of legend.
WASN'T BRUSHY BILL ROBERTS PROVEN TO BE A FRAUD YEARS AGO BY DNA EVIDENCE?
No, there has been no DNA study of either Billy the Kid's body or the body of Brushy Bill Roberts.  For one, the actual grave site of the Kid has been lost to history and there is no body.  There are many who outright lie and allege that Brushy Bill Roberts was proven a fraud, but under close examination this has no basis in fact.  In reality, the basis that Pat Garrett killed the Kid boils down to the fact that he and his cohorts said so, and that Bill the Kid never revealed himself publicly to dispute Garrett's claims, at least not until 1950.
WHO WAS OLIVER PLEASANT ROBERTS?
Oliver P. Roberts was a cousin of Brushy Bill Roberts.  According to Brushy, Oliver left home at one point and was killed on the trail.  Brushy Bill was working as a law enforcement officer at the time and discovered his cousin's body.  When he went to return the man's belongings to his mother, she took him for her son and he claims he went along with the deception and kept the identity.  Its important to remember that Oliver P. Roberts was a farmer and not an adventurer.  Brushy Bill Roberts had numerous gun and knife scars on his body that indicated a life of combat fighting that were inconsistent with the life of a simple farmer.  In addition, there is evidence in the historical record that seems to support the claims of Brushy Bill Roberts that he took on his cousin's identity around 1910.
DOESN'T THE BIRTH DATE OF OLIVER P. ROBERTS PROVE THAT BRUSHY BILL ROBERTS WASN'T BILLY THE KID?
No.  No one is claiming that Oliver P. Roberts was Billy the Kid.  Oliver was a real person that was born in 1879.  Brushy Bill Roberts simply assumed Oliver's identity.  Therefore, Oliver's birth date would have no bearing whatsoever on Brushy Bill's claims.
DIDN'T BRUSHY BILL'S OWN FAMILY DENY THAT HE WAS BILLY THE KID?
No.  Brushy Bill Roberts didn't have any immediate family that was living at the time he came forward as Billy the Kid other than his wife, Melinda Allison Roberts, and she believed he was Billy the Kid.  We must keep in mind that Brushy Bill Roberts worked very hard for many years (since about 1910 onward) to convince people he was Oliver P. Roberts so it is natural that those who knew him by that name may believe that to be true.  Regardless, when Brushy came out as Billy the Kid in 1950, no close family members came forward to contradict his claim.  In recent times, much younger distant members of Oliver P. Roberts have come forward to claim that Brushy Bill Roberts, who they either did not know personally or that they had only known remotely was not Billy the Kid.   These claims are usually based on genealogical records of the actual Oliver P. Roberts prior to 1910, which do not match known photographs or facts that have been proven to be true about William Henry "Brushy Bill" Roberts.
DIDN'T BRUSHY BILL ROBERTS CLAIM TO BE A MEMBER OF THE JAMES GANG AND ONLY CHANGE HIS STORY TO BEING BILLY THE KID AFTER THAT DIDN'T WORK?
No.  Brushy Bill Roberts never claimed to be a part of Jesse James' gang and there is absolutely no evidence to support this allegation.  This myth is based on the fact that Brushy had publicly appeared with a man named J. Frank Dalton who claimed to be Jesse James.  Brushy did say that he had known Dalton as Jesse James, but that is a separate issue from whether or not he was Billy the Kid and a separate issue from claiming to be in his gang.  Further, J. Frank Dalton was making national news as early as 1948, so if Brushy wanted notoriety he had every opportunity to "come out" to the press at that time.  Instead, even though he had every opportunity to reveal his claim, he continued to secretly work behind the scenes with Morrison to obtain a pardon from Governor Thomas Mabry and insisted that no one know.
WHAT NEW EVIDENCE IS PROVIDED IN BILLY THE KID: AN AUTOBIOGRAPHY TO SUPPORT THE CLAIMS OF BRUSHY BILL ROBERTS?
Author Daniel A. Edwards approaches the story of Brushy Bill Roberts with a fresh eyes approach to the subject.  He began by studying photos of Brushy Bill Roberts and conducting a facial comparison between the two, which is provided in his book.  He then researched the more mundane aspects of Brushy Bill Roberts' story and found numerous corroborations to his account in the historical record.  Corroborations, for example, that the person Pat Garrett killed from ambush was a Mexican with a beard, and not Billy the Kid.  Edwards finds a trail of aliases and notable wild west characters that appear and disappear from history at precisely the times and places that Brushy Bill Roberts claims to have been, and doing the things that he claimed to do.   What's more, there are striking similarities in the aliases used, and in one case multiple photos that match Brushy Bill Roberts.  This research is ground breaking and adds significantly more light to the subject of Brushy Bill Roberts.
ARE YOU SAYING PAT GARRETT WAS A LIAR?
Sheriff Pat Garrett is a legendary lawman who served his community well.  He was fearless and professional, and always treated the Kid well, even in captivity.  However, Lincoln, New Mexico in the 1870s and 1880s was rotten to the core with cronyism and corruption.  President Ulysses S. Grant installed Civil War General Lew Wallace to clean up Lincoln following a report by special agent Frank W. Angel.  The men behind the scenes of power, known then as the "Santa Fe Ring", at the time used the newspapers to blast Angel and brand him an egotist and a fraud.  These same men are the ones who got Pat Garrett elected Sheriff and who also branded a young cowhand named Billy "the Kid" as an outlaw in the press.  Author Daniel A. Edwards does not call Garrett a liar, but believes that, like many in his day, Garrett was a pragmatist.  He had previously shot two men without warning in his attempt to get Billy the Kid (Tom O'Folliard and Charlie Bowdrie).  According to Brushy Bill Roberts, in Ft. Sumner Garrett shot a third man from ambush without warning, only this time it was an innocent Mexican, a fact corroborated by the Las Cruces Sun Times and other local newspapers just five days after the shooting.  Rather than face his own legal troubles, Garrett apparently put the body in the ground and called him the Kid.  The reader can make up their own mind on this matter, but according to Brushy Bill Roberts, "Garrett would rather climb up a tree and tell a lie than stand on the ground and tell the truth."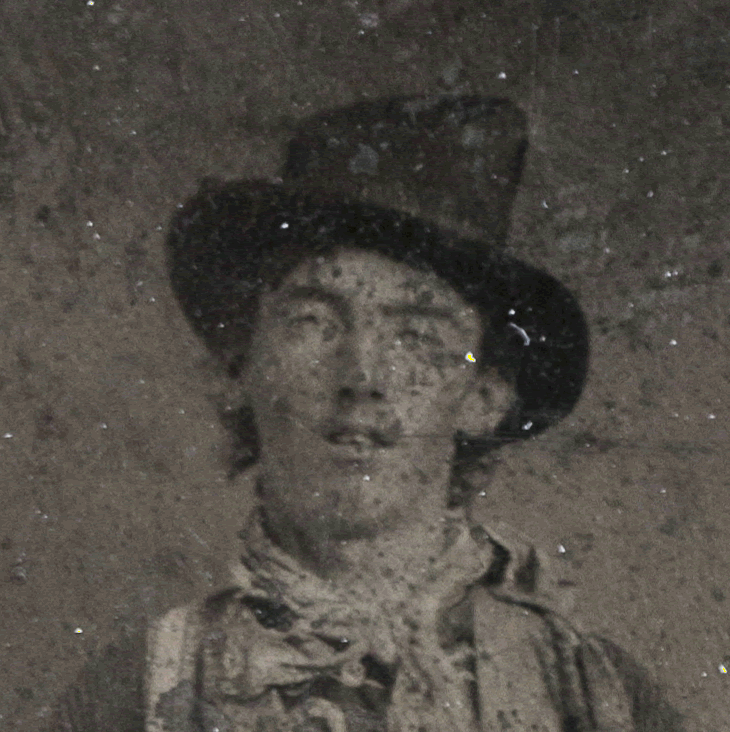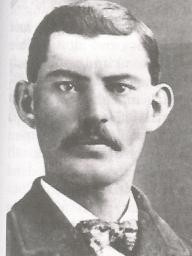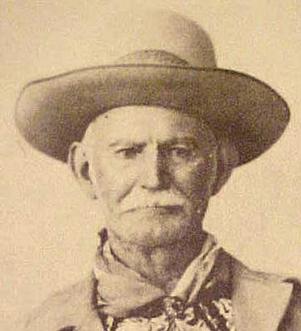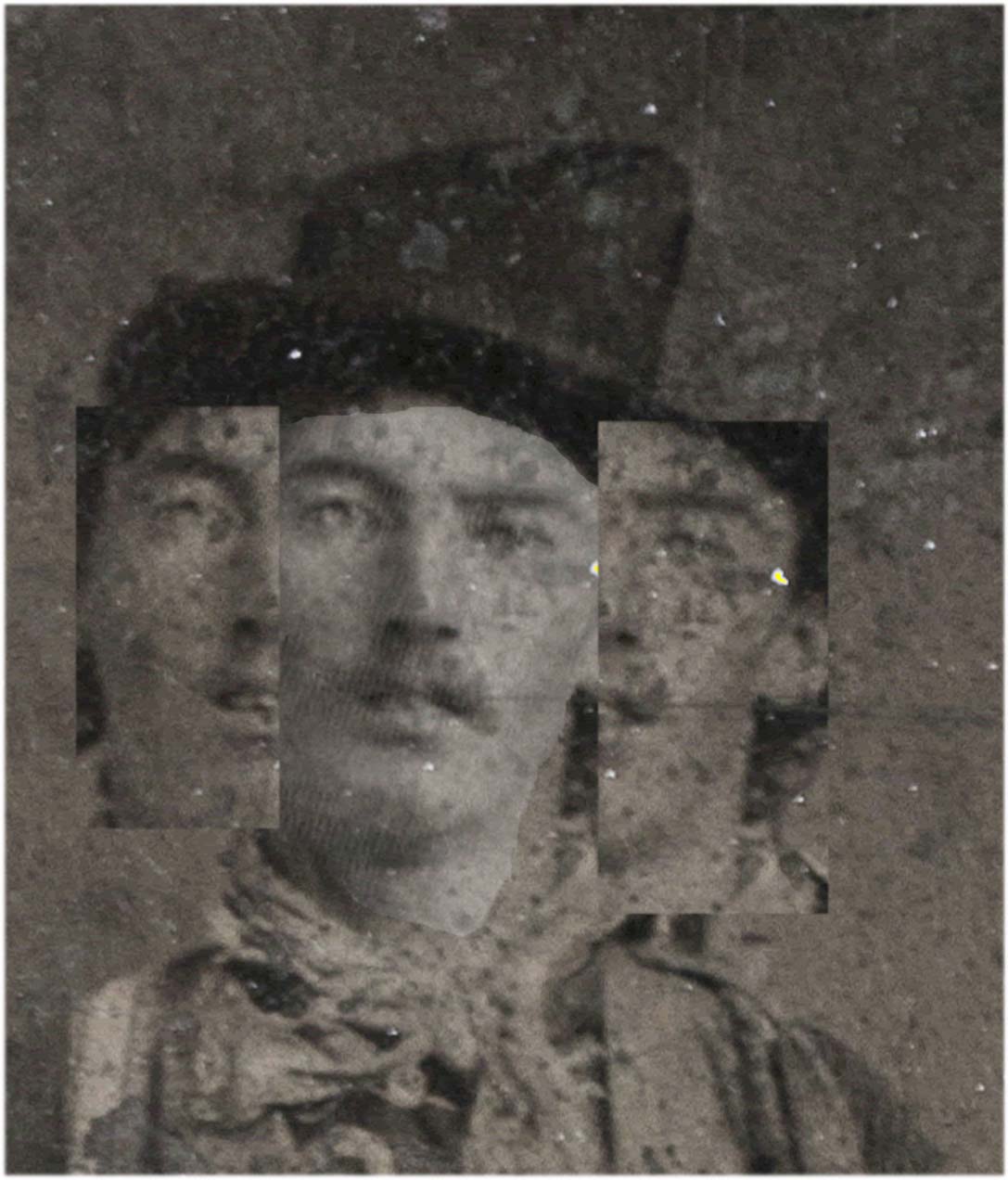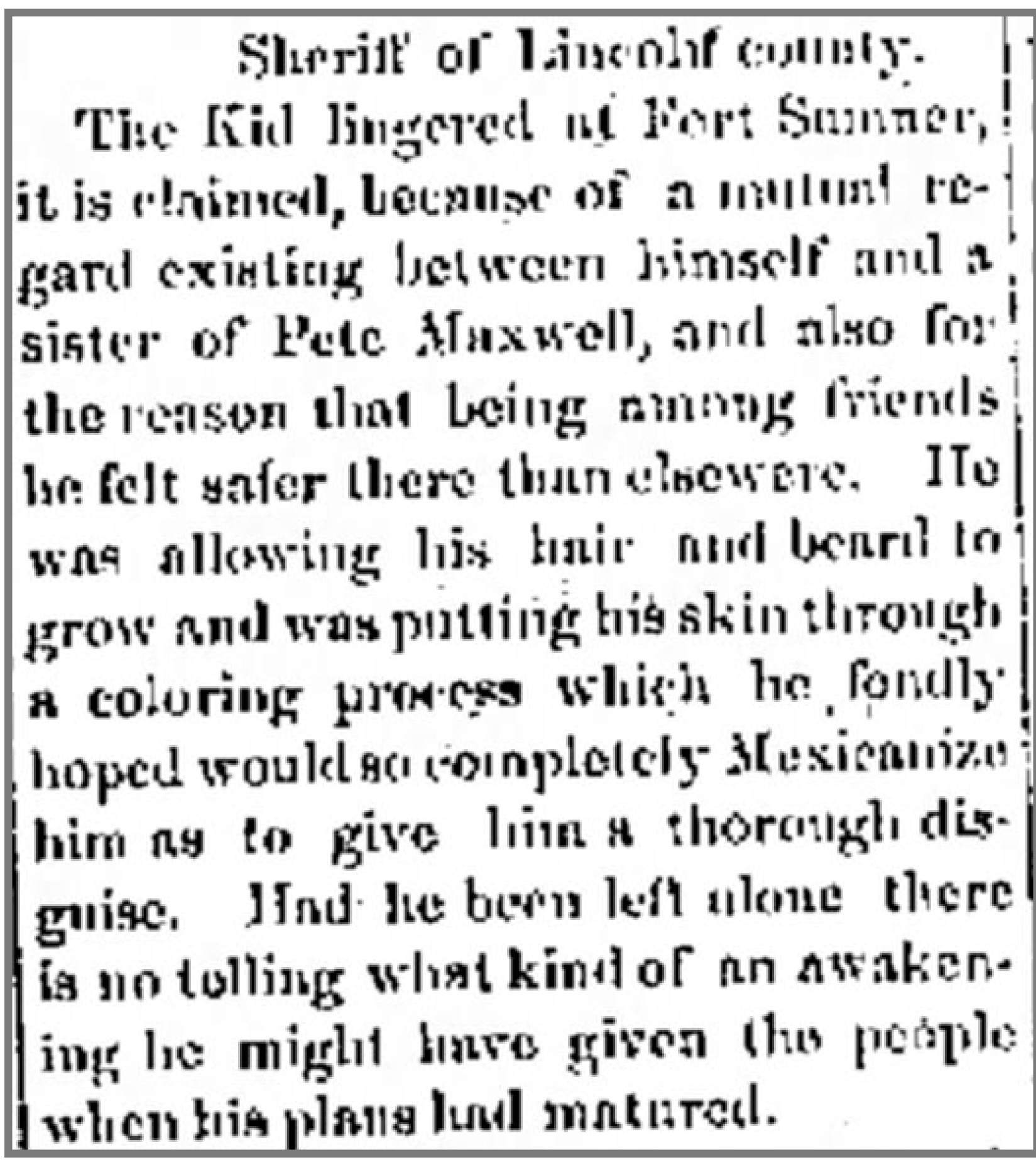 Copyright 2015-2017 Creative Texts Publishers, LLC
Creative Texts Publishers, LLC
 Hot New Releases and Classic Books  Hot New Releases and Classic Books Hot New Releases and Classic Books  Hot New Releases and Classic Books  Hot New Releases and Classic Books Hot New Releases and Classic Books  Hot New Releases and Classic Books Hot New Releases and Classic Books Hot New Releases and Classic Books Hot New Releases and Classic Books  Hot New Releases and Classic Books  Hot New Releases and Classic Books Hot New Releases and Classic Books Hot New Releases and Classic Books Hot New Releases and Classic Books Hot New Releases and Classic BooksvHot New Releases and Classic Books Hot New Releases and Classic Books Hot New Releases and Classic Books Hot New Releases and Classic Books Hot New Releases and Classic Books Hot New Releases and Classic Books Hot New Releases and Classic Books Hot New Releases and Classic Books Hot New Releases and Classic Books Hot New Releases and Classic Books Hot New Releases and Classic Books Hot New Releases and Classic Books
<script><!-- [et_pb_line_break_holder] --> (function(i,s,o,g,r,a,m){i['GoogleAnalyticsObject']=r;i[r]=i[r]||function(){<!-- [et_pb_line_break_holder] --> (i[r].q=i[r].q||[]).push(arguments)},i[r].l=1*new Date();a=s.createElement(o),<!-- [et_pb_line_break_holder] --> m=s.getElementsByTagName(o)[0];a.async=1;a.src=g;m.parentNode.insertBefore(a,m)<!-- [et_pb_line_break_holder] --> })(window,document,'script','https://www.google-analytics.com/analytics.js','ga');<!-- [et_pb_line_break_holder] --><!-- [et_pb_line_break_holder] --> ga('create', 'UA-99091317-1', 'auto');<!-- [et_pb_line_break_holder] --> ga('send', 'pageview');<!-- [et_pb_line_break_holder] --><!-- [et_pb_line_break_holder] --></script>
<span id="siteseal"><script async type="text/javascript" src="https://seal.godaddy.com/getSeal?sealID=z8VCQU4vNhk3kYwDwB4W6lcAWbdVGiJwi97Z6dgfTXaxMkknMbx8ireODQXh"></script></span>
<!-- Facebook Pixel Code --><!-- [et_pb_line_break_holder] --><script><!-- [et_pb_line_break_holder] -->!function(f,b,e,v,n,t,s){if(f.fbq)return;n=f.fbq=function(){n.callMethod?<!-- [et_pb_line_break_holder] -->n.callMethod.apply(n,arguments):n.queue.push(arguments)};if(!f._fbq)f._fbq=n;<!-- [et_pb_line_break_holder] -->n.push=n;n.loaded=!0;n.version='2.0';n.queue=[];t=b.createElement(e);t.async=!0;<!-- [et_pb_line_break_holder] -->t.src=v;s=b.getElementsByTagName(e)[0];s.parentNode.insertBefore(t,s)}(window,<!-- [et_pb_line_break_holder] -->document,'script','https://connect.facebook.net/en_US/fbevents.js');<!-- [et_pb_line_break_holder] -->fbq('init', '1834681966853059'); // Insert your pixel ID here.<!-- [et_pb_line_break_holder] -->fbq('track', 'PageView');<!-- [et_pb_line_break_holder] --></script><!-- [et_pb_line_break_holder] --><noscript><img height="1" width="1" style="display:none"<!-- [et_pb_line_break_holder] -->src="https://www.facebook.com/tr?id=1834681966853059&ev=PageView&noscript=1"<!-- [et_pb_line_break_holder] -->/></noscript><!-- [et_pb_line_break_holder] --><!-- DO NOT MODIFY --><!-- [et_pb_line_break_holder] --><!-- End Facebook Pixel Code -->